Dedicated, on-going training.
Training your staff to effectively use the features of our products is critical to your success, and that's important to us, too. Our training department provides interactive learning using web conferencing or onsite sessions. They work with you to deliver a customized training experience and reference materials specifically for your company. To discuss available training options, follow the link or you can also contact your DataVerify Sales Representative.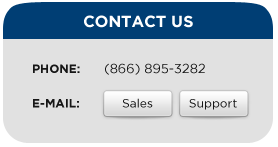 Customize and implement.
Our implementation team will work directly with your staff to deliver the most effective solution. Once your staff has completed training, they will be able to easily access our solutions platform through a secure website to process loans, review results, and tap into our advanced reporting and administrative capabilities. Our secure service is available for direct integration with your platform using XML, DU 3.0+ and custom formats.
Continuing support.
Once you're up and running with DataVerify, we continue to support your operations as you need. We are available to answer questions, address changes to your workflow, and provide additional assistance as needed.